We are thrilled to be returning to the Garden Stage to play the Filberg Festival in August!  One of our most memorable concerts of the 'I'm Not a Bunny,' tour was playing at the Filberg Festival in 2015 and we're very excited to include songs from our second album, 'Pants on Backwards,' during our set this summer.
Please mark it on your calendars!  Saturday, August 5th, 2017, 1:30-2:30 pm at the Garden Stage. ( See the full line up of Filberg Performers here. )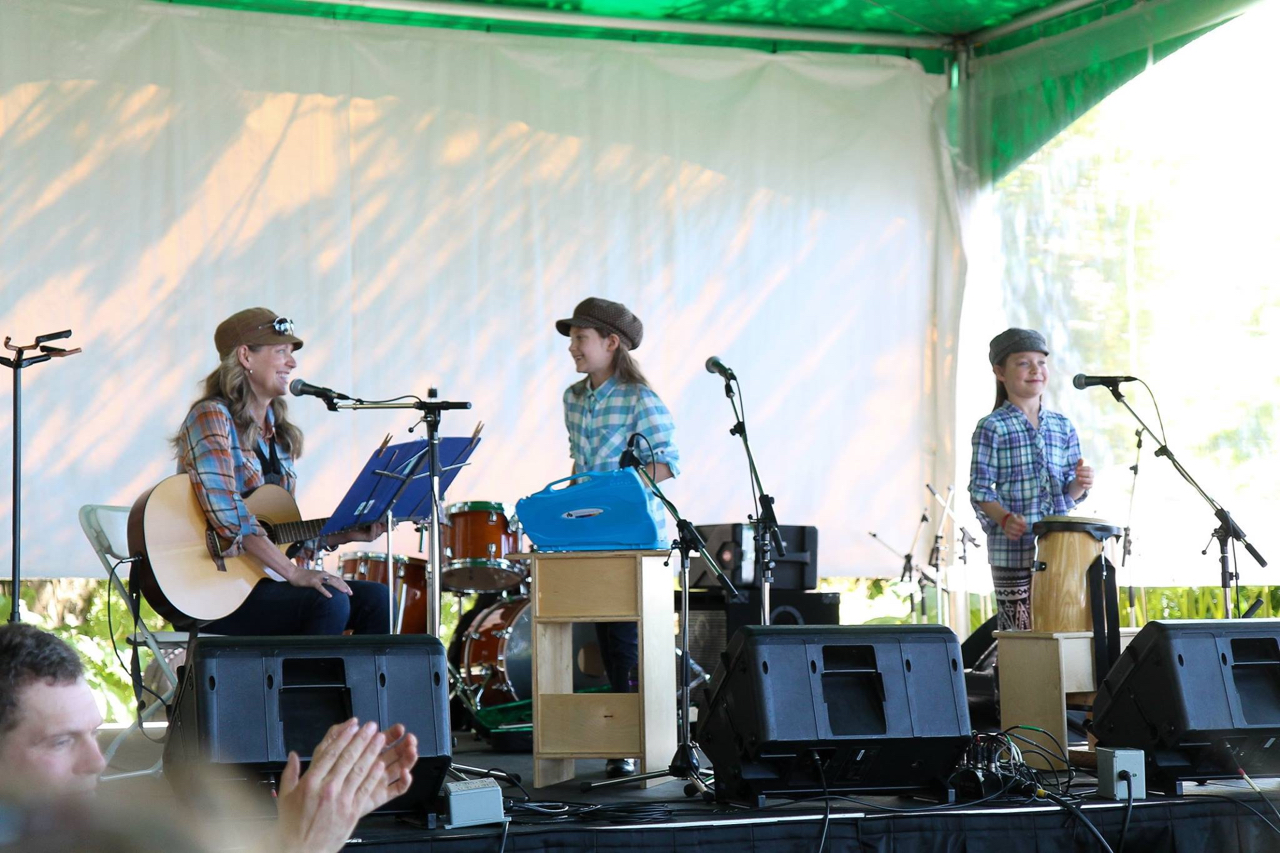 Karen, Stella and Sophie take the garden stage at the Filberg Festival in 2015.  Photo credit to Robyn Pendak.